As the backbone of technological advancement and support for the state, our dedicated leadership ensures that all state agencies are equipped with the latest IT solutions to serve our communities better. We aim to provide transparent communication channels for our partnering agencies and honorable legislators, making it easier for us to collaborate and drive Idaho's digital future forward.
---
Executive Management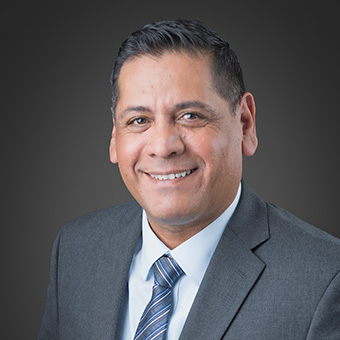 Alberto Gonzalez
ITS Administrator and Chief Information Officer
Gonzalez has 30 years of private and public sector management experience and has served the State of Idaho for 15 years.
He is the current CIO/Administrator for the Idaho Office of Information Technology Services (ITS) after his appointment by Idaho Governor Brad Little in October 2022. Prior to ITS, Gonzalez served as the administrator for the Idaho Transportation Department's Division of Motor Vehicles (DMV) and worked for the Idaho Department of Health & Welfare.
His work in state government has had a strong focus on transformation and modernization, with serving Idaho citizens as his main priority. Prior to state service, Gonzalez worked for a national communication company for 14 years in a variety of leadership roles. He studied Organizational Behavior at the University of San Francisco.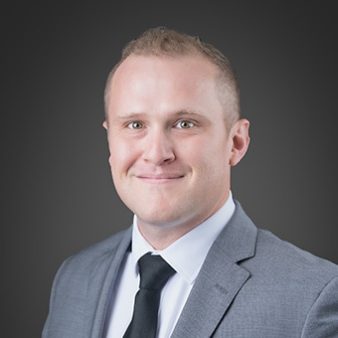 Brian Smith
ITS Deputy Administrator and Chief Operating Officer
Smith has 20 years of leadership experience in both private and public organizations in various technical roles.
He currently is the Deputy CIO / Deputy Administrator for the Office of Information Technology Services (ITS) after a promotion to the role in December 2022. Smith previously served as the Lead Architect and Chief Technology Officer for ITS. Prior to joining ITS in May 2020, Smith served in various IT roles at the Idaho Transportation Department.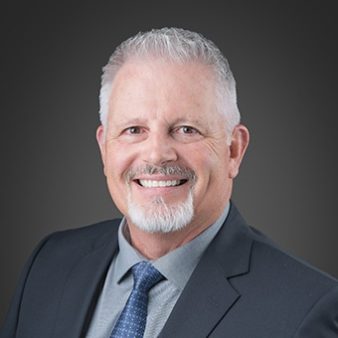 John Brown
Chief Information Security Officer
Brown has more than 35 years of combined private and public sector IT experience, having served the State of Idaho for 15 years.
He is currently the Chief Information Security Officer (CISO) for the Idaho Office of Information Technology Services (ITS) and the CISO for the State of Idaho.  He has been in this role since October 2022. Prior to that, he was the Network, Security, and Infrastructure Operations Manager at ITS for three years.  Before ITS, Brown worked at the Idaho Department of Labor as the Network Operations Manager for 11 years.
Prior to public service, Brown worked in the private sector at Boise Cascade Corporation (BCC) for 20 years in IT, first in the Paper Division, and later at Corporate.
Having lead several projects in the private sector at BCC, Brown has a passion for public sector work.  His focus began with improving systems, streamlining processes, and getting the most out of technology.  Those same traits are increasingly utilized at ITS and our mission of connecting citizens with their government.  In his current role, the confidentiality, integrity, and availability of citizen's data are Brown's top priority.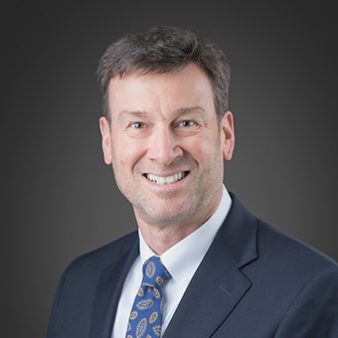 Tim Tower
Chief Fiscal Officer
Tower has over 40 years of private and public sector financial and management experience and has served the State of Idaho for over 14 years as a Chief Financial Officer (CFO). Prior to joining ITS in 2022, he was the CFO at the Division of Career Technical Education and Idaho Public Television.
Prior to state service, he was the CFO at a fast-growing retail and manufacturing company. Separately, he was the founder and owner/operator of three businesses in Idaho, including small company computer and networking services, a web development and hosting company, and a community media company.
Throughout his career, Tower has implemented organizational and system structure, consistency, and operational efficiencies to maximize value for stakeholders and taxpayers. Fiscal responsibility and accountability are at the core of his actions.
He enjoys many outdoor activities including hiking, biking, backpacking, snowshoeing and camping. He also enjoys travel and photography along the way.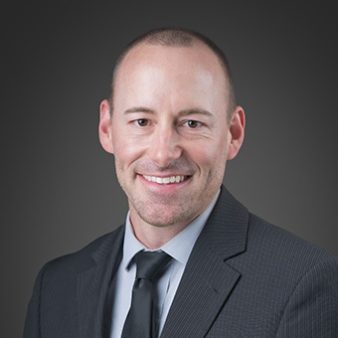 Tyler Jackson
Chief Technology Officer
Tyler Jackson has more than 15 years of evolving IT experience where he worked in designing, implementing, and supporting complex business, data, application, and technology solutions for the public sector.
He has demonstrated success at earning the trust of stakeholders, bridging gaps between business and IT, providing effective leadership, communication, and team building.
Jackson also has a proven track record in successful project delivery, implementing enterprise solutions for cloud, data center, IT security, networking, applications, and end-user computing.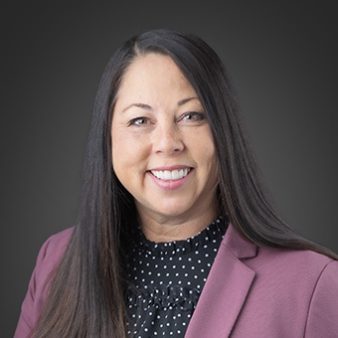 Chrystelle Zimmerman
Human Resource Officer
People Champion with over 25 years of successful recruiting strategy & HR experience. Boots on the ground leader with vision, integrity, humility, and focus.
Zimmerman works as a Human Resources Officer for Information Technology Services at the State of Idaho. She has spent her career working in human resources for higher education, private industries, and government entities, where her focus has been on finding the right person for the job.
She has been finding the needle in a haystack for organizations for decades. With a passion for helping organizational leaders achieve their strategic goals through progressive talent management strategies, Zimmerman truly believes that HR's role is to empower people to drive a culture of innovation, learning and service.
She holds a Bachelor of Arts in Psychology from California State University, Long Beach, and currently lives in Meridian, Idaho.
Jennifer Gonzalez
Communications Manager
Gonzalez has 20 years of varied communications experience in both the public and private sector. She joined ITS from HDR, an international engineering firm, and its Boise-based strategic communications team.
Prior to HDR, Gonzalez was a communications specialist at ITD. She supported and managed communications, stakeholder outreach, media relations, and government affairs.
Before joining the State of Idaho, she was a business writer at the Idaho Business Review. Gonzalez began her career as a news producer, reporter, and anchor at TV stations in Northern California and Idaho.
---
Teamwork is an ITS core value where individual contributions merge into a whole through collaboration with other teams, divisions, and agencies to support Idaho customers.
ITS Teams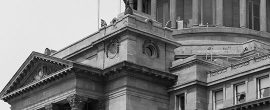 Architecture & Strategy
Evaluate products and design solutions, technology roadmaps, spend analysis.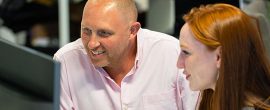 Agency Relationship Mgmt
Service Delivery Managers (SDMs) establish and sustain agency relationships.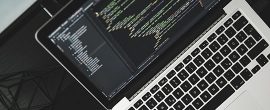 App Development & Hosting
Manage customer applications and administer common software applications.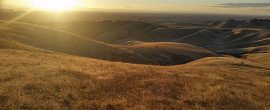 Geospatial Information Services
Create, manage, analyze, and map all types of data.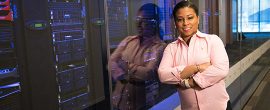 Infrastructure
Data center support and system administration.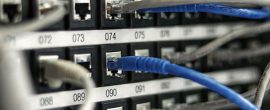 Network Services
Plan, maintain and coordinate wide, local area, and wireless networks.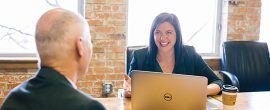 Project Implementation
Manage selected technology projects.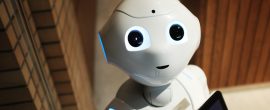 Service Desk
First point of contact for customer assistance.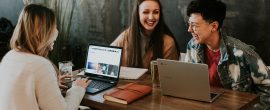 Business Administration
Responsible for contract and asset management, cost model, and billing.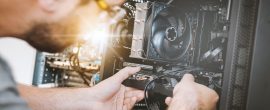 Security
Manage cyber defense, federal audit response, and public records/e-discovery.